SOZの原点である"創造"を表現した製品です。
ルールはありません。
感性のおもむくままに指先を動かせば、発想がカタチになって現れる。
言わば、自分の中にある創造性を呼び覚ます装置です。
パーツは6種類。単体でも美しい独特なフォルムから、さまざまな造形が生まれます。
色は白。色のイメージに左右されることなく、自身の発想とシンプルに向き合えます。
This is the origin of SOZ that materialize "creativity".
There is no rule.
Let your fingers move freely and your ideas come to life.
It's a device that draws forth the creativity within.
There are six forms.
Beautiful on their own, these parts together can be assembled into countless shapes.
The color is uniformly white. It brings out imagination unbiased by colors.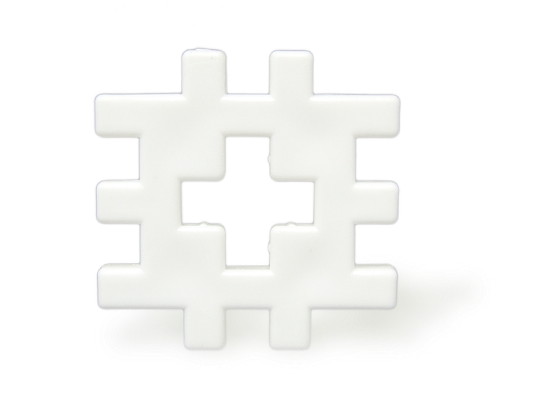 SQUARE
6種類のパーツの中で最初に誕生したパーツです。
3つの足と2つの足をもった四角い板ブロック。
幅をもたせた平面の表現に使用していきます。
"Square" is the first-born element of 6 elements.
Each four sides have legs stick out – two sides have three legs and other two sides have two legs to connect other.
This piece is used frequently as this can be a core of element.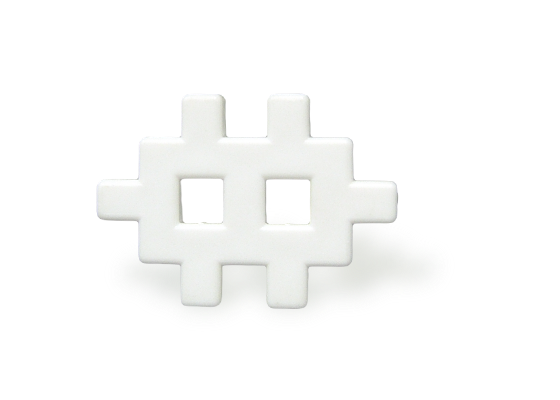 U.F.O.
U.F.O.のカタチを連想させるこのパーツは、
LADDERともに微妙な幅の調整を表現します。
SQUAREにはできな細い線、幅を表現していきます。
This element reminds you a UFO or a character of the invader game.
This element is helpful to make narrow width and thinner lines alongside of the "Ladder", which the "Square" cannot do so.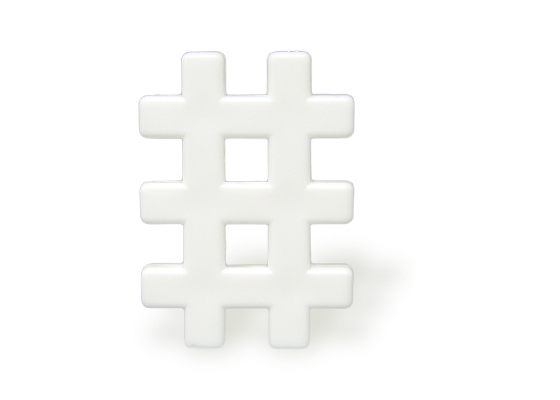 LADDER
はしごのカタチをしたこのパーツは、
U.F.O.とともにSQUAREを助ける便利なパーツです。
微妙な幅の調整を表現するのに最適な役割を担います。
"Ladder", this ladder shaped piece is handy element which can be combined to the "Square" alongside of the "U.F.O".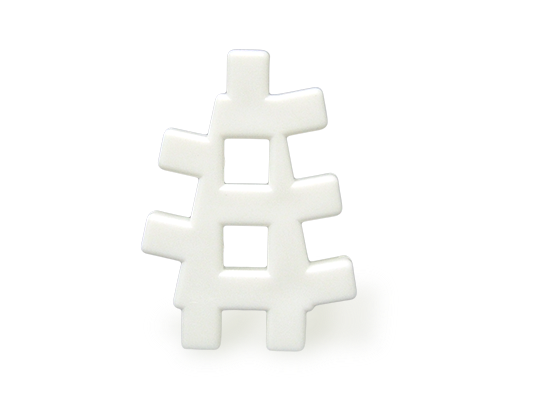 TREE
6種類のパーツの中でもっとも異形な印象を与えるTREE。
リング(弧)を連想してみてください。
TREEはリングを表現する構想の中で誕生したパーツです。
This element has the most bizarre shape to give you an impression.
"Tree" is divided into 16 pieces from a circle shape.
This is useful to make a curved surface.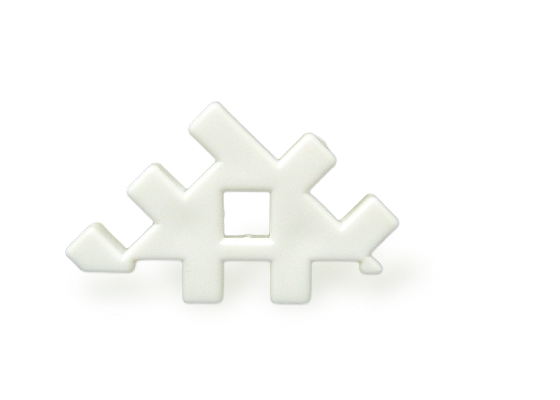 TWO-LEGGED
SQUAREを対角線上で割って誕生したパーツです。
三角のフォルムをもっているので、
それを利用した造形物のパーツには最適です。
This is a shape which comes from halving the "Square" element diagonally.The "Two-legs" and the "Three-legs" look similar,
however, if you stand them alone like in the photos, you can spot the difference. The "Two-legs" stands with two legs.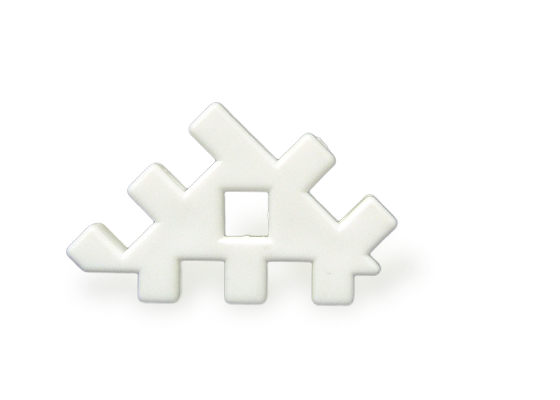 THREE-LEGGED
TWO-LEGGEDのパートナー。
6種類のパーツの中でTWO-LEGGEDとともに役にたつパーツです。
鋭角を目的にした際の表現に優れています。
"Three legs" is a half diagonally cut from the "Square".
The "Three-legs" stands with three legs. This "Three legs" can be paired with "Two-legs" to work as the "Square".